Help For Disabled Persons
The process of waiting for progress on your disability claim can be long, frustrating and discouraging. Know that we will do everything in our power to help you through this difficult time. One of the best tools to help you manage frustration is knowledge. The more you know about the process, the more empowered you are to deal with the emotions that might arise.
Start by carefully reviewing the process page on this site, where we've outlined every step in the process and the amount of time you can expect to wait for responses at each stage. You can also review the list of frequently-asked-questions, below, to learn even more. But rest assured—at every stage of this process, you are not alone. We're here to help you, to guide you, and to listen to your needs.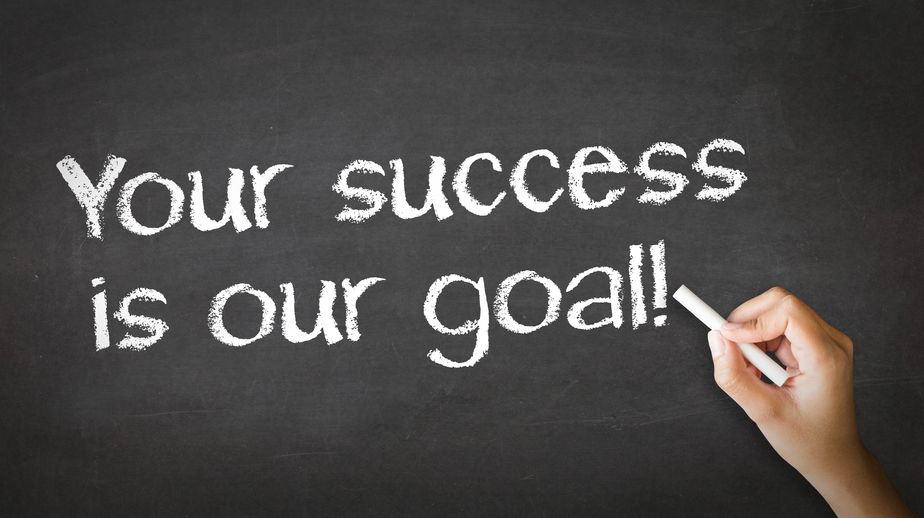 Frequently Asked Questions
How do I pay you?
There is no charge for your initial consultation. And if we take your case, you do not pay us unless we are successful in winning your claim. Once we win, our fee depends on your back pay. In most cases, the fee will be 25% of your back pay up to a maximum fee of $6,000.00. The fee can be higher if, and only if, the claim must be appealed to the Appeals Council or the Federal Court. But even then, it will never exceed 25% of your back pay, as a matter of law. It is most important for you to remember: there is NO FEE UNLESS WE WIN.
Make a payment
Will I owe you the "costs" associated with developing my case?
At The Law Office of Jessica Dumas, we will not charge you costs unless we win your case. In every case, we will need to obtain information from your doctors. This includes medical records, and in some cases, medical examinations. We are charged for everything we request. We will advance the costs in your case, but when your case is won, you will need to pay us back. This reimbursement of costs is governed by the rules of the Florida Bar. It is also explained in your Fee Agreement. But it is most important for you to know: there are NO COSTS UNLESS WE WIN.
How important is it for me to have medical treatment?
It is extremely important to see your doctors regularly and follow all physician advice. The decision on your case will rest on the strength of the medical and or mental health evidence. It is critical to keep your doctors informed of your symptoms and health concerns. If you have a problem your doctor cannot treat, ask for a referral to a specialist. If you are having depression, anxiety, or any other mental health concerns, see a qualified psychologist or a psychiatrist.
What do I do if I have no health insurance or if I lose my insurance?
Let us know and in many cases we can help you find free medical care in the community. This is of utmost importance to your case. You must have medical treatment to prove you are disabled.
Should I advise you of changes in my medical status?
Yes! Please call us or send an email to contact|@|jessicadumas.net to advise us if you have a new doctor, prescription medication, diagnosis or surgery. We will update your file with the information you provide. If you are emailing, please be sure to provide as much information as you have on the doctor (first name, phone number, location and specialty).
Can I work?
Yes! And if you are able to get back to full time work on a regular continuous basis, we can advise you on a "closed period" of benefits. You can also work part time and still be considered disabled. It is extremely important that you let us know of any work activity while your claim is pending.
Can I collect Unemployment Benefits?
Yes! However, collecting unemployment benefits is often viewed by the Social Security Administration as inconsistent with a claim for disability benefits. This is because in order to collect unemployment, you must state that you are "ready, willing and able" to work. To collect disability, you must state (and prove) that you "unable" to work full time. Therefore, please advise us if you are collecting unemployment benefits so that we can address this matter at your hearing.
What communication will I have with your office?
Please check in with our office periodically. Keep us up to date on any changes in your address and phone numbers. Typically, at the Initial and Reconsideration levels, we will be in contact with you at least every three months. At the hearing level we will be in touch when we need information or when there is a new development. When your hearing is scheduled we will talk more frequently to be certain we have all of the evidence necessary to put forth our strongest arguments and win your case. We will not send you copies of medical records or all of our correspondence with Social Security. However, if you wish to review or obtain copies any records from your file, please let us know and we will be happy to provide whatever you need. Please know that, by law, certain "attorney work product" may not be released, even to a client. However, you are entitled to any of your medical records and we are happy to make copies for you.
How can I speak to my attorney?
Many questions can be handled quickly and efficiently by our qualified legal assistants. At The Law Office of Jessica Dumas, we pride ourselves on our well trained, knowledgeable and experienced staff. Each legal assistant has a specific role and expertise. If the legal assistant cannot answer your questions, feel free to make a phone appointment with Jessica. Simply call the office to schedule the appointment. By doing so, the Jessica will be prepared and ready to discuss your case with you. We do ask for your patience and your trust that we are making every effort for you. Even if it takes a few days, you will find this procedure better serves you because Jessica can give you undivided attention when you speak.
Can't you speed up the process? I am about to lose everything!
We do win many cases at the Initial and Reconsideration levels, especially in cases where we have treating doctors supporting you.
However, the wait for a hearing is twelve to eighteen months. We understand that not working for so long negatively impacts your finances and quality of life and we sympathize. However, we must work within the process. At the Law Office of Jessica Dumas, we can ensure that your case proceeds in a timely manner by making sure all paperwork is submitted on time, your relevant medical records have been submitted, and that the legal basis for disability has been presented. Unfortunately, the Social Security Administration is not legally bound by any deadlines.
In some instances where the Request for Hearing has been filed, we can request an "On The Record" decision. This may result in a favorable decision. If not, it may shorten the wait time for a hearing. However, this depends on the facts of your case. We cannot request an "On The Record" decision without very strong evidence and treating physician support. If your case is at the hearing level and you are certain that your doctors are supportive, make a phone appointment to discuss this option with Jessica.
We are also permitted to request and "Expedited Hearing" in specific situations. If you are homeless or if you have received a foreclosure notice and are about to lose your home contact us to request an "Expedited Hearing". We can also request an "Expedited Hearing" if your condition has been diagnosed as terminal. Again, if any of these circumstances apply to you please contact us immediately. Otherwise, we ask for your patience and trust that we are doing everything we can to advocate on your behalf and prepare for your day in court.
How can I help with my case?
TREATMENT and COMMUNICATION! We are glad you asked. Here's how:
By keeping us advised of any changes in your situation.
By keeping your medical appointments.
By keeping the faith that The Law Office of Jessica Dumas is working for you.